SUPERIOR SOLUTIONS
We are here to help you with the transition to your new platform
At Superior, we're always looking for ways to make banking better for you and your clients. Take a tour of what our conversion services include, including this conversion information landing page, an online scheduling platform supported by our Technical Assistance Center. We provide a better transition experience when it is time to upgrade your banking platforms.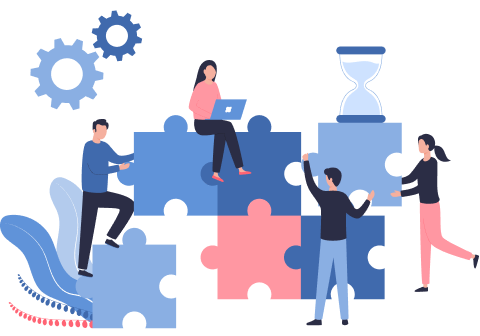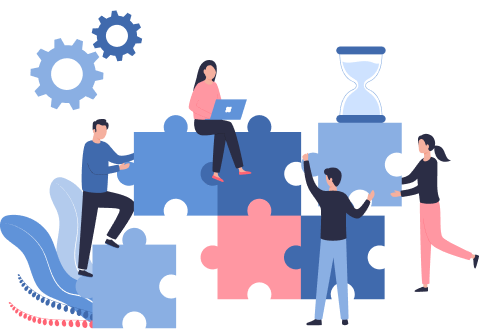 Outbound
Proactive Outreach
We provide scheduled outbound communications to lead your customers through the conversion process. This includes automated email sequencing, phone outreach, landing pages, and an online scheduling platform. Inbound
As Needed Support
Our agents are available via a toll-free phone number to answer customers questions and help requests during pre and post conversion periods. All calls are monitored for quality and a customer survey is deployed upon completion.
We are here to help you with the transition to your new platform
Take a tour of Superior's proprietary scheduling platform. Our platform was designed with your bank customers in mind. It provides easy access to Conversion Specialists at your customers preferred time.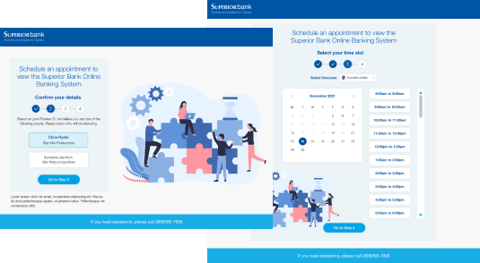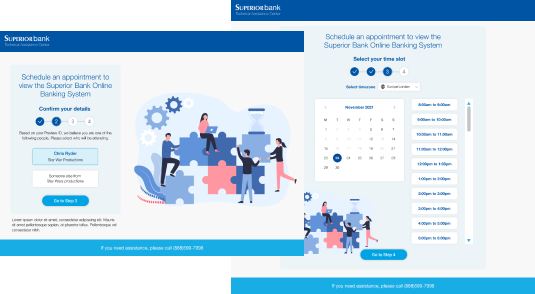 Fill in your details to gain access to our scheduling platform

Operating Requirements
We have extensive experience and expertise in multiple banking platforms such as FIS, Fiserv, and Deluxe.


We support both Windows and macOS operating systems, and all supporting web browsers.
Frequently asked questions
What is Superior's overall CSAT rating of all the bank's clients we have served during a conversion?
We maintain over a 99% customer satisfaction rating as reported by the bank's clients through automated email surveys after a service is completed.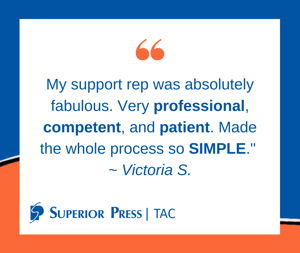 Are there restrictions to what FAQ's can be added to a Conversion landing page?
Your options are limitless when it comes to adding content to the Conversion landing page, including the FAQs. You can address simple questions, embed files for download, provide links, graphics, and more.
Does Superior offer reporting during and after a conversion?
Superior offers comprehensive daily reports to understand the progress of a conversion, and post program metrics and insights. Reports include ticket status, disposition, CSAT metrics, comments, and email stats. View report samples by clicking here.
Do you have a comprehensive guide that will help me walk through the planning stages of a conversion?
Superior is available to help you through the entire process of a conversion. We are available to consult in your planning stages to ensure you allocated time, budget and resources to ensure your client's satisfaction. Check out our comprehensive best practice guide by clicking here.
Book an appointment with one of our specialists
Learn more about our conversion solutions and how we improve the customer experience. We take on the heavy lifting, so your teams don't have to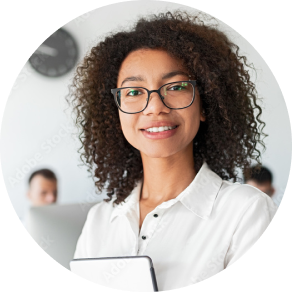 Book an appointment with one of our specialists
Video walkthough
Learn more about how we can help you